[et_pb_section fb_built="1″ fullwidth="on" custom_padding_last_edited="on|desktop" admin_label="PageHeader" _builder_version="3.2″ background_color="#ffffff" custom_padding_tablet="50px|0|50px|0″ custom_padding_phone="" global_module="120″][et_pb_fullwidth_image src="http://southgippslandgolf.org.au/sgg/wp-content/uploads/2020/04/sggi_website_banner_2_1-1.png" admin_label="Banner" _builder_version="4.4.1″ use_border_color="off"]
[/et_pb_fullwidth_image][et_pb_fullwidth_menu menu_id="2″ submenu_direction="downwards" fullwidth_menu="off" admin_label="Fullwidth Menu 1″ _builder_version="3.2″ menu_text_color="#333333″ menu_font_size="12px" menu_line_height="3em" background_color="#c4c4c4″ dropdown_menu_animation="expand"]
[/et_pb_fullwidth_menu][/et_pb_section][et_pb_section fb_built="1″ _builder_version="3.22″][et_pb_row _builder_version="3.25″ max_width="1200px"][et_pb_column type="4_4″ _builder_version="3.25″ custom_padding="|||" custom_padding__hover="|||"][et_pb_text admin_label="Main Body – Edit" _builder_version="4.4.1″ hover_enabled="0″ z_index_tablet="500″ text_text_shadow_horizontal_length_tablet="0px" text_text_shadow_vertical_length_tablet="0px" text_text_shadow_blur_strength_tablet="1px" link_text_shadow_horizontal_length_tablet="0px" link_text_shadow_vertical_length_tablet="0px" link_text_shadow_blur_strength_tablet="1px" ul_text_shadow_horizontal_length_tablet="0px" ul_text_shadow_vertical_length_tablet="0px" ul_text_shadow_blur_strength_tablet="1px" ol_text_shadow_horizontal_length_tablet="0px" ol_text_shadow_vertical_length_tablet="0px" ol_text_shadow_blur_strength_tablet="1px" quote_text_shadow_horizontal_length_tablet="0px" quote_text_shadow_vertical_length_tablet="0px" quote_text_shadow_blur_strength_tablet="1px" header_text_shadow_horizontal_length_tablet="0px" header_text_shadow_vertical_length_tablet="0px" header_text_shadow_blur_strength_tablet="1px" header_2_text_shadow_horizontal_length_tablet="0px" header_2_text_shadow_vertical_length_tablet="0px" header_2_text_shadow_blur_strength_tablet="1px" header_3_text_shadow_horizontal_length_tablet="0px" header_3_text_shadow_vertical_length_tablet="0px" header_3_text_shadow_blur_strength_tablet="1px" header_4_text_shadow_horizontal_length_tablet="0px" header_4_text_shadow_vertical_length_tablet="0px" header_4_text_shadow_blur_strength_tablet="1px" header_5_text_shadow_horizontal_length_tablet="0px" header_5_text_shadow_vertical_length_tablet="0px" header_5_text_shadow_blur_strength_tablet="1px" header_6_text_shadow_horizontal_length_tablet="0px" header_6_text_shadow_vertical_length_tablet="0px" header_6_text_shadow_blur_strength_tablet="1px" box_shadow_horizontal_tablet="0px" box_shadow_vertical_tablet="0px" box_shadow_blur_tablet="40px" box_shadow_spread_tablet="0px"]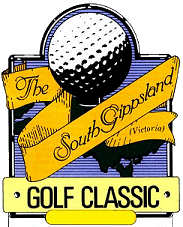 For bookings and inquiries contact: Tournament Secretary:
Toni West Phone: Mobile 0427 624 357 toni187@bigpond.com
For full details, why not visit the South Gippsland Classic website. www.southgippslandgolfclassic.org.au/
NOTE: The 2020 event was cancelled due to Cornavirus uncertainty !!  Stay tuned for further news regarding the 2021 event.
February 15th – 23rd, 2020
Yarram, Korumburra, Woorayl, Meeniyan, Welshpool, Phillip Island, Leongatha, Mirboo North and Foster Golf Clubs.
The 31st annual southernmost mainland golfing event will be held in 2020.
Experience our country hospitality with 9 days of golf in picturesque South Gippsland. Dare to experience the challenge.
2020 EVENTS
Saturday, February 15 – Foster – Opening day, 4BBB Stableford Medley (Men, Women or Mixed)
Sunday, February 16 – Korumburra -4 Person Ambrose (3 Men 1 Woman or 2 Men 2 Women or 1 Man 3 Women)
Monday, February 17 – Woorayl – Irish 4Ball (2 Men and 2 Women)
Tuesday, February 18 – Meeniyan – Single Stableford (Men and Women)
Wednesday, February 19 – Welshpool – 2 Person Ambrose Medley (Men, Women or Mixed)
Thursday, February 20 – Phillip Island – Singles Stableford (Men and Women)
Friday, February 21– Leongatha – 4BBB Stableford (Men and Women only – no Mixed)
Saturday, February 22 – Yarram – Classic Championship Day 1 – Singles – Stroke A Grade or Stableford – B & C Grades (Men and Women)
Sunday, February 23 -Mirboo North – Classic Championship Day 2 – Singles – Stroke A Grade or Stableford – B & C Grades (Men and Women)
COURSES
Yarram Golf Club is a challenging 18 hole course featuring top class greens. Clubhouse fully licensed and visitors always made most welcome. A small colony of kangaroos occupy the course and graze contently while golf is played around them. Par for the course is 72. Phone: (03) 5182 5596.
Korumburra Golf Club is a picturesque 18 hole course in the heart of the rolling South Gippsland hills. Grass greens always maintained to the highest standard. Excellent licensed clubhouse with magnificent views and a friendly atmosphere. Phone: (03) 5655 1886. This course has the most magnificent array of trees seen anywhere.
Woorayl Golf Club is a nine hole course, located within the town, at Leongatha's renowned sporting reserve. It offers a challenging round of golf with a warm social atmosphere. Phone: (03) 5662 4187.
Meeniyan Golf Club is situated three kilometres from Meeniyan on the road to Wilsons Promontory and Waratah Bay, Meeniyan has 18 watered grass greens on gently undulating country. The club is fully licensed and has a small but very friendly membership with a relaxed country atmosphere. Phone: (03) 5664 7490.
Welshpool Golf Club is a level nine-hole course, just out of town. All grass greens with spectacular views back over Corner Inlet to Wilsons Promontory. Phone: (03) 5688 1556. The course in all its years has recently conceded to a sub-par round for the first time.
Phillip Island Golf Club is located on Victoria's premier tourist resort, one kilometre from the township. Eighteen level tree-lined watered fairways. Par 72. Phone: (03) 5952 2141. Pro shop(03) 5952 1121.
Leongatha Golf Club is located on Inverloch-Koonwarra Road. An 18 hole, 5795 m. par 70 course, which features santa annua fairways, undulating tree-lined fairways, excellent coastal and rural views. Licensed clubhouse, Friday night meals, Golf equipment available. Phone: (03) 5664 3314.
Mirboo North Golf Club is an 18 hole course, watered fairways, situated on the northern perimeter of Mirboo North township. The course has been developed from natural bushland. The undulating fairways offer panoramic views of the surrounding hills and bushland. Phone: (03) 5668 1515.
Foster Golf Club is an attractive, undulating, tight course of 5725 metres, par 72, ACR 69. The course has only nine sand bunkers but small greens add to the challenge. The club boasts a fine new licensed clubhouse. Phone: (03) 5682 2272.
EXECUTIVE CLASSIC COMMITTEE 2020
Classic Co-ordinator: Frank Gill Phone: 0417 366 143 ralphgill@bigpond.com
President: Ken Smirk Phone: 0403 064 987 kensmirk@gmail.com
Vice President: Paul McAninly Phone: 03 51825899 mcaninly@gmail.com
Secretary: Sasidhar Nair Phone: 0400 293 051 sasidhar51@hotmail.com
Treasurer: Mark Heiberg Phone: 03 56682071 heiberg.mark.m@edumail.gov.vic.au
Tournament Secretary: Toni West Phone: 0427624357 toni187@bigpond.com
[/et_pb_text][/et_pb_column][/et_pb_row][/et_pb_section][et_pb_section fb_built="1″ _builder_version="3.2″ background_color="#dddddd" global_module="1157″][et_pb_row _builder_version="3.25″ background_size="initial" background_position="top_left" background_repeat="repeat" max_width="1200px" column_structure="1_2,1_2″][et_pb_column type="1_2″ _builder_version="3.0.47″ custom_padding="|||" custom_padding__hover="|||"][/et_pb_column][et_pb_column type="1_2″ _builder_version="3.0.47″ custom_padding="|||" custom_padding__hover="|||"][et_pb_social_media_follow follow_button="on" _builder_version="3.2″][et_pb_social_media_follow_network social_network="facebook" url="https://www.facebook.com/South-Gippsland-Golf-1412152319077234/" _builder_version="3.2″ background_color="#3b5998″ follow_button="on" url_new_window="on"] Facebook [/et_pb_social_media_follow_network][/et_pb_social_media_follow][/et_pb_column][/et_pb_row][/et_pb_section]